VICTO takes care of all different types of thoracic malignancies.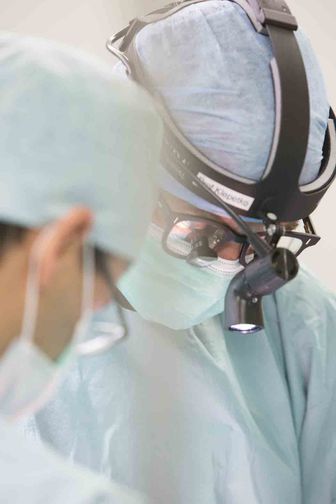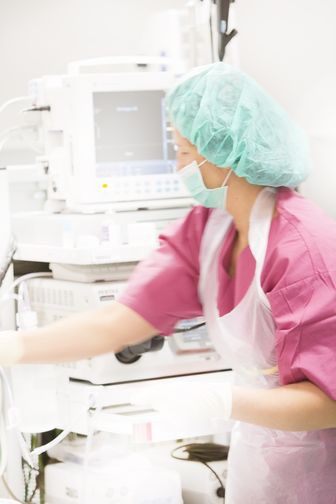 Lung cancer is the leading cause of cancer-related death, both in men and women, worldwide.
Recent innovations and progress in diagnosis, staging and therapy of early stage and locally advanced non-small cell lung cancer (NSCLC) have changed the paradigm for treatment of lung cancer patients.
In early stage disease, primary radical resection – by using conventional or minimally invasive approaches – together with systematic lymph node dissection is the preferred approach to achieve curative treatment of patients.
In locally advanced lung cancer, surgery is usually combined with preoperative cancer treatment such as chemo-, immune-, or targeted treatment and radiotherapy in selected cases. The introduction of immune- and targeted therapy has improved the outcome of systemically affected patients significantly.
Malignant pleural mesothelioma (MPM) is a rare but aggressive malignancy arising from the surface of the lung and the inner surface of the chest wall (pleura). In up to 80% of cases, exposure to asbestos has been documented as the main cause for cancer development.
Trimodality treatment strategies, which include the combination of chemotherapy, radical surgery, and radiation are favoured mainly for patients with the epitheloid subtype. The surgical techniques applied are either Extrapleural Pneumonectomy, which aims to offer a radical resection, or Pleurectomy/Decortication which has its focus on cytoreduction.
Other, more recently explored locoregional therapy approaches include hyperthermic intraoperative chemo, as well as photodynamic therapy and a combination of multimodality treatment with immunotherapy.
Thymic malignancies are rare mediastinal tumors, which are considered as orphan diseases due to their low prevalence.
The most recent histologic classification divides thymic tumors into thymomas, thymic carcinomas (TC) and neuroendocrine thymic tumors (NETT).
In an early stage of the disease, with a well-defined tumor without involvement of adjacent mediastinal organs, primary radical surgery, either by videothoracoscopic or robotic approach is the treatment of choice.
In more advanced stages, multimodality treatment approaches including systemic treatment, radiotherapy and surgery have been proven to provide good longterm outcome in selected patients. Even patients with tumor involvement of the pleura or the lung can nowadays successfully undergo surgery as part of a multimodality treatment regimen.
The leading symptom of esophageal cancer is dysphagia due to obstruction of the esophageal lumen. The two most frequent histological subtypes of esophageal cancer are squamous cell and adeno-carcinoma with variable incidence rates by region.
Curative treatment concepts are most often embedded in a multimodal concept not only involving surgery but also neoadjuvant or adjuvant chemo-radiation therapy.
The option of a curative chemo-radiation therapy exists in some patients with a low tumor volume or a tumor of the cervical region. Surgical techniques include conventional and minimal invasive variants depending on the location and size of the tumor. Both aim to offer radical resection combined with restoration of deglutition. In advanced forms of esophageal cancers palliative treatment with endoluminal stenting and radiation therapy improve quality of life.
Chest wall sarcomas are divided into bone and soft tissue sarcomas and include a heterogenous group of cancers such as chondrosarcoma, osteosarcoma, Ewing sarcoma, liposarcoma and others.
Chest wall tumors can be best evaluated by computed tomography with contrast medium and magnetic resonance imaging.
Biopsy for histological confirmation is required to plan the multimodality treatment approach, including (neo-) adjuvant systemic therapy. However, radical resection of the chest wall with good tumor-free margins remains the cornerstone of therapy and needs reconstruction of the resulting defect by prosthetic materials and/or muscle flaps.
With these techniques good cosmetic and functional results can be achieved. Prognosis of sarcoma patients is heavily dependent on the radicality of resection and the type of tumor.
The lungs are the second most common site of distant metastasis from extrapulmonary malignant tumors, mainly colorectal cancer, kidney cancer, soft tissue sarcoma, osteosarcoma, breast cancer and several others.
Recently, the combination of systemic treatment with surgical resection whenever possible has resulted into prolonged survival or even cure in a high percentage of patients.
The preferred surgical techniques, open or minimal-invasive (VATS), depend on the number, size and location of the lung metastases.
Precise histological and moleculargenetic assessment of the removed metastases allows to guide further adjuvant targeted or immunotherapy. Bilateral metastasectomy, as well as remetastasectomy for recurrent disease are equally important treatment options.